Systemische Weiterbildungen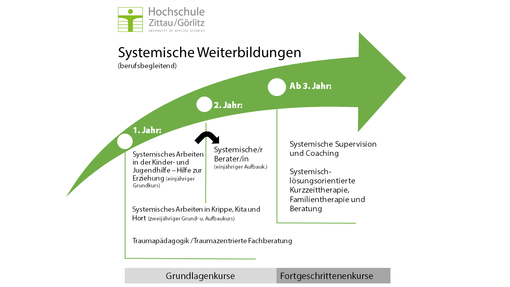 The systemic continuing education courses at the Zittau/Görlitz University of Applied Sciences are aimed at specialists and managers in social professions. The course content is based on the framework curricula of the umbrella associations DGsP and SG.
The Institute for Systemic Work ISA Chemnitz and the North German Institute for Short-Term Therapy NIK Bremen are responsible for the content of the courses.
The courses are divided into basic courses and advanced courses. Interested parties with basic degrees from other institutes can also participate in the advanced courses.
The following in-service systemic training courses are in the repertoire:
keyboard_arrow_up